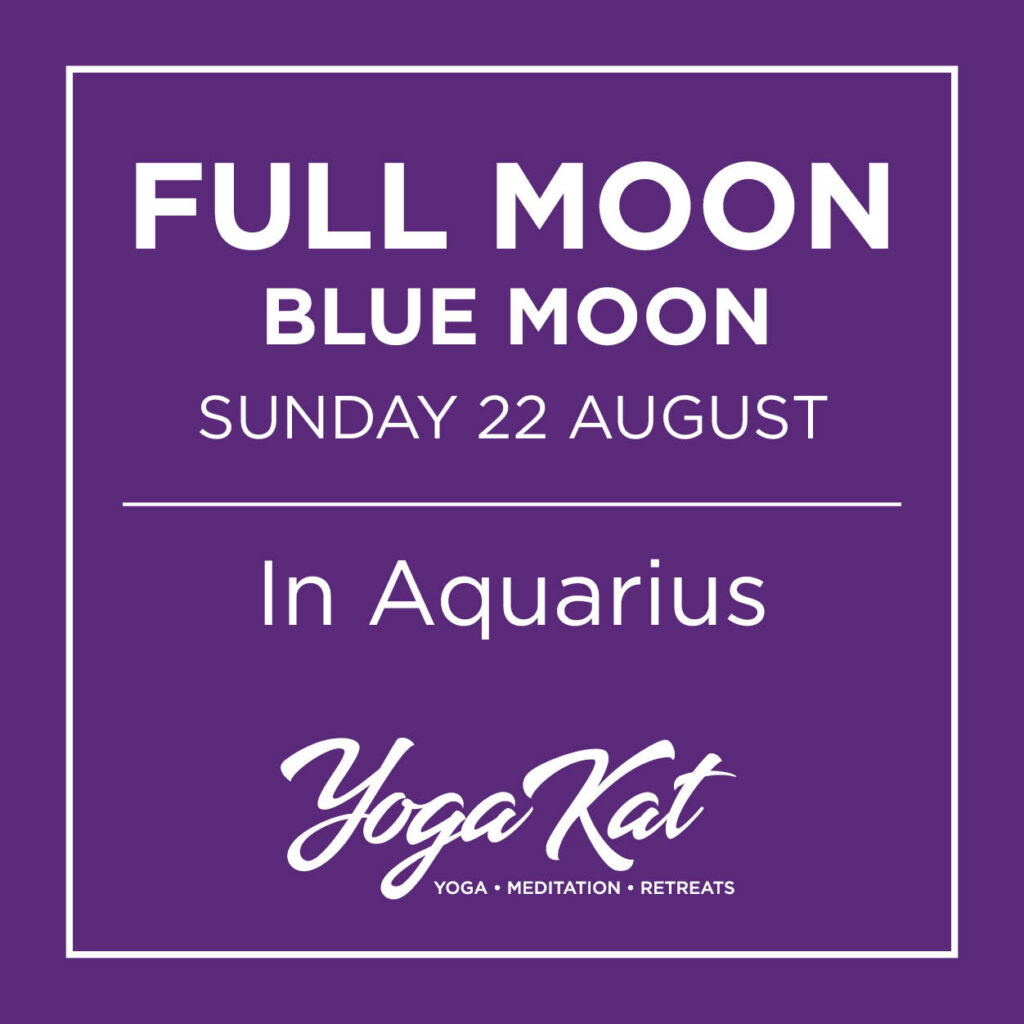 Two Full Moons in the sign of Aquarius during Leo season means we welcome a Blue Moon today (8:01 pm in Perth). What this means for you today is a chance to connect deeply with your higher Self.
Last month's Full Moon in Aquarius highlighted your humanitarian side. A focus on selfless service. Now it is time to come back to your desires that will assist in the greater good.
I've noticed the pull to go a little quiet over the past week. I am taking time to focus on what I need right now. Last month's moon was all about assisting and an outward focus of my energy. On this moon, I'm looking at what I can be doing from the inside out. There is a pull for silence, for hibernating away to get on with things without distraction.
Dedicate some time to projects that need your love and attention. Making time to come back to your greatest desires will serve the masses once they are born. Look back to the intentions you set on New Moon and Lion's Gate. Have you taken any action on these? It's time to do so. Find your balance again. In doing so, we do not stop giving and assisting others, especially in these crazy times. You gain a deeper understanding of where your energy needs to be for the highest good.
Today's energy could easily derange into the selfish zone. Leo loves to be centre stage. Have an awareness of taking some time to give back to yourself but not cut off from service. Also, note if you have been overgiving as this is also a disservice. Stay connected to those who need it right now. Give what you can, when you can, whilst beavering away on what you need to do right now. Come back to the essence of love as a driving force of all decisions.
If it feels right for you today, take some time to release and forgive under the light of the Full Moon. Anything outdated or no longer relevant can be let go of with love. Your crystals may enjoy a moon bath tonight. It's an excellent time for a ceremony as we close off Leo season and move in organised Virgo xx