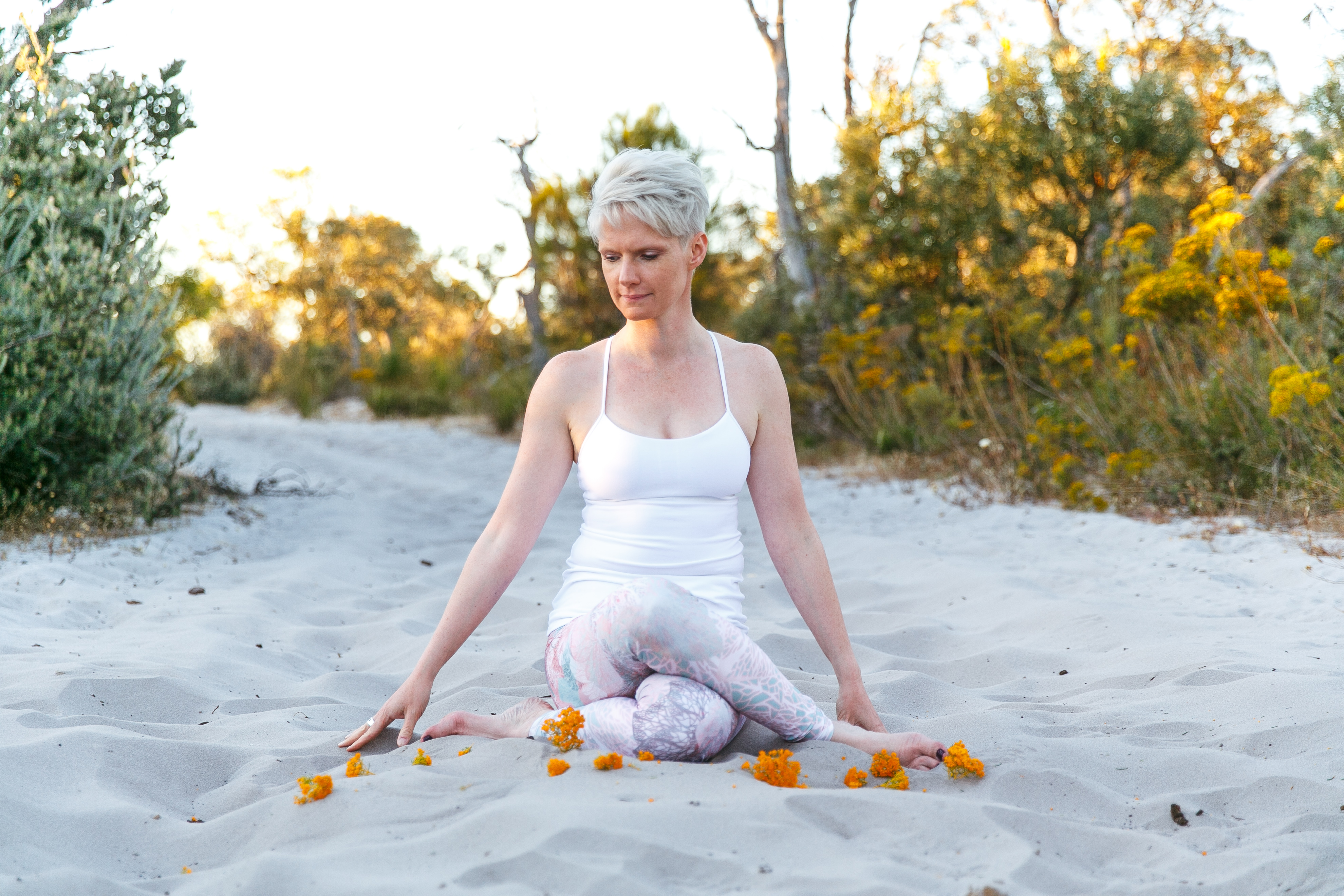 Hi, I'm Kat,
I am an enthusiastic and holistic-minded yoga teacher and Reiki Master with over eight-years experience & 1150-hours of yoga training. I teach public classes through-out Perth, Western Australia as well as my boutique yoga space in Chittering. Occasionally I'll pop up at studio's in other Australian states as well as Europe.
My teaching journey started in 2011 when I attended Bikram Yoga Teaching Training in Los Angeles a Hatha based set sequence in a heated room. Since then I have gone on to expand my training into Yin & Vinyasa yoga for my personal development as well as increasing my teaching offerings.
Having trained with some of Yin Yoga's founder Paul Grilley's most senior teachers, including Jo Phee & Sarah Powers, I weave knowledge of the physical body with my own experience of energy and healing into my yoga classes. Yoga is more than an exercise class; I believe firmly in yoga as a lifestyle and a deeply healing modality. The lessons we explore on the mat assist us to live a more connected and conscious life off the mat.
I'm currently studying Advanced Yoga Psychology under senior teacher & licensed psychotherapist Ashley Turner. This course is assisting me to take yoga beyond the asana practice to a deeper level to understand on a psychological level why yoga heals.
Why choose me as your yoga teacher?
I aim to offer more than just a yoga class and create a space for a holistic healing experience. I weave all my passions into my yoga classes; combining essential oils, sound healing, metaphysics, Traditional Chinese Medicine theories & Reiki. Every class has a different theme & sequenced to current energetic influences. Within the class, I tap into my intuitive guidance & share unique wisdom for the present moment.
In my Vinyasa alignment classes, I understand that everybody is different & we can adapt the yoga postures to suit our Western bodies. I focus on safety, control & above all fun. Classes are beginner-friendly moving at a steady pace offering corrections, adjustments & extra guidance as needed. My taste in music is eclectic ranging from smooth jazz, traditional Kirtan to 90's Brit-pop depending on the style or ambience of the class.
I'll look forward to connecting with you all on the mat soon.
Teaching Certifications:
500-hour Bikram Yoga Teacher Training
400-hour Yin Yoga Teacher Training
200-hour Vinyasa Yoga Teacher Training
30-hour pre-natal/pregnancy Yoga Teacher Training
40-Level 1 Mindfulness Meditation Coaching
14-hour Restorative Yoga & Yoga Nidra Yoga Teacher Training
Senior First Aid
Usui Reiki Master Teacher
Currently studying Yoga Psychology & Yoga for Embodiment & Healing
p.s. If you're looking for all things Reiki head over to my other website dedicated to my healing work.